Surfer's Ear - Yep, It's Real
A few years ago I posted something about ear issues on our Instagram account and it got me thinking that it may be worth sharing a bit more on.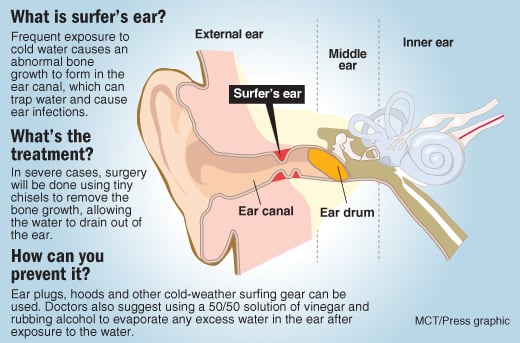 I started developing ear issues, mainly in my left ear, while living and surfing a lot in Santa Cruz, California in the early 2000s. The water is pretty chilly on the central coast. Things got worse after moving back to the Midwest and surfing a lot here, where the water is downright frigid much of the year, and it's windy much of the time. I tried various types of ear plugs years ago, all that can be bought in stores, and none worked. After a couple ear infections I got serious and went to an ear, nose, and throat specialist. They took a mold of my ear and sent for custom plugs.
---